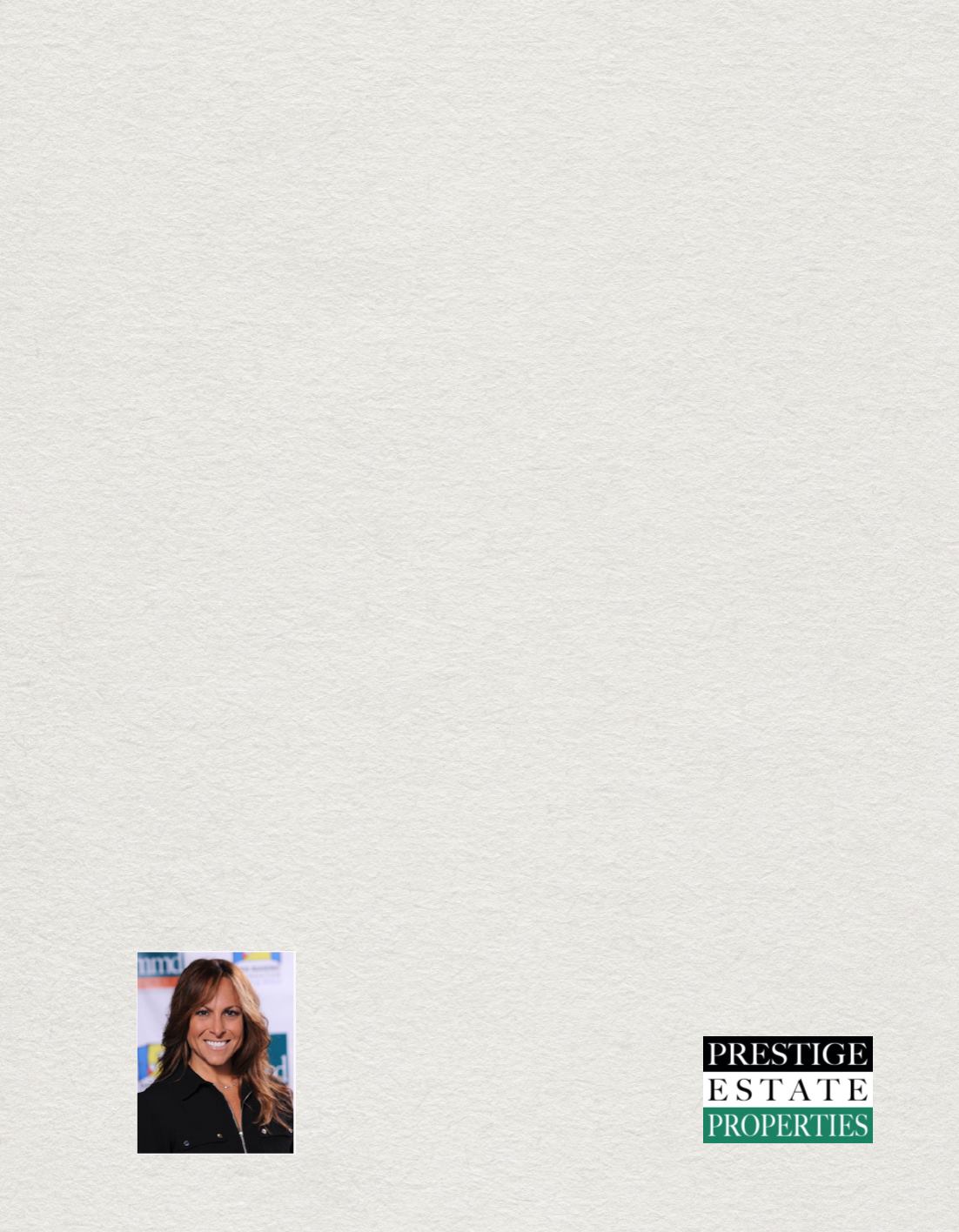 I believe the finest homes deserve the finest marketing. That's why my advertising pro-
gram is designed to go above and beyond anything offered by any other agent or broker
in quality, sophistication and depth. I employ the latest technology to deliver perfect
presentation and massive exposure for your home to drive responses from buyers every-
where.
LUXURY & INTERNATIONAL ADVERTISING
Your home will be featured in prominent global media brands including The New York
Times, The Wall Street Journal, Robb Report, Jetset Magazine and the International Her-
ald Tribune. It's also translated and distributed to dozens of prominent Real Estate sites
throughout Asia, Europe, Australia, the Middle East, South America, and more.
STYLISH, SOPHISTICATED PRESENTATION
We'll create a dedicated online showcase for your home, featuring magazine-quality pro-
fessional photos, elegantly produced High Definition video and stunning aerial anima-
tion. Nothing else compares - but don't take our word for it, check it out for yourself!
LOCAL, SOCIAL & MOBILE
Your home will benefit from cutting edge social media technology and robust exposure
on sites like Facebook, Twitter and YouTube. Our showcase listings reach potential local
buyers on every type of computer, smartphone and tablet, in addition to intensive local
print, mail and signage.
Michelle Ross
###.###.###
www.prestigeestateproperties.com
youremail@brokerage.com
G
oing
to
the
ends of
the
earth
to
sell
your
home
...