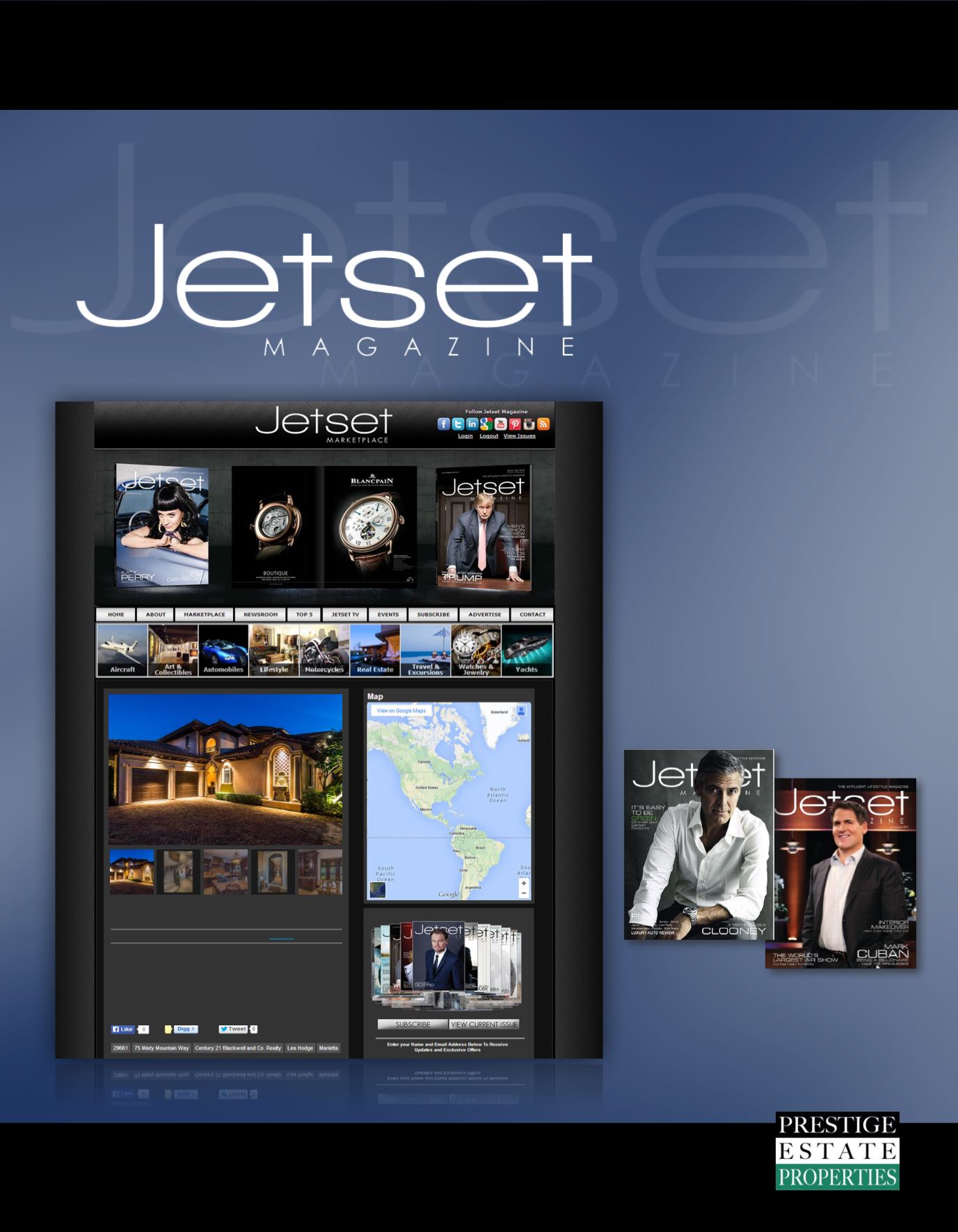 Jetset Magazine is the leader in digital
advertising for the luxury market with
access to an exclusive audience of the
wealthiest demographic in the world.
Advertisers benefit from cost-effective
marketing by reaching a highly concen-
trated audience of the 1% controlling
more than 50% of the world's wealth.
Jetsetmag.com receives millions of page
views each month in addition to the
36,000 digital subscribers who read the
magazine online every issue.
MichelleRoss | MMDRealty/PrestigeEstateProperties |
Contact
Thismagnificent custombuilt4,757 sfOldWorldgem features steel frame
constructionand superiordesigndown to the smallestdetail throughout theproperty.
Offering4bedrooms,4.5baths,a two cargaragewithelevator lifts,beautifulpool
and90'ofdeepwateraccess just stepsoff the famedLasOlasBoulevard.
Cupola ceilings,a towering rotunda,hand crafted ironworkaccents,and chiseled
limestonefloorsare justa fewexamplesof thisestate's features.
2300 Barcelona Drive
Fort Lauderdale, Florida 33301
WWW.PRESTIGEESTATEPROPERTIES.COM
PRESTIGE HOME MARKETING PLAN